With the latest version, another feature to the Unattended page has been added, the Network Join. It allows for easy joining to a Domain or a Workgroup.
Feature is integrated with Auto-fill and if secured Domain logon is used, Autologon. Domain join supports secure join (with credentials), or usecure join (machine account only).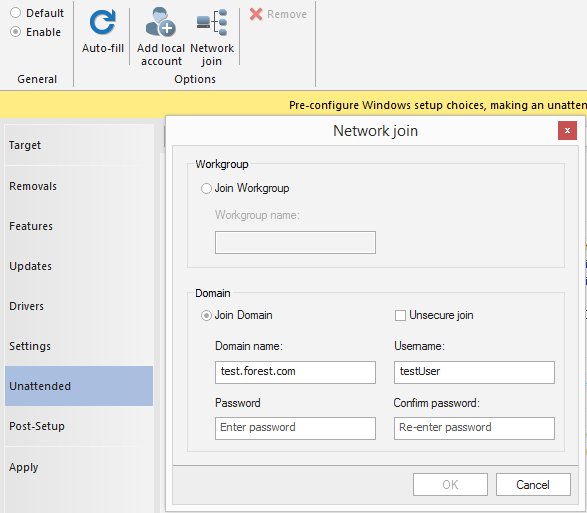 Plus bunch of fixes, getting closer to that final v1.0.
Upcoming updates are unattended partitioning setup, translation support and help documentation.
Oh and happy New Year!